St Patrick's Day: Spotlight on the Irish Short Story & Irish Language Podcast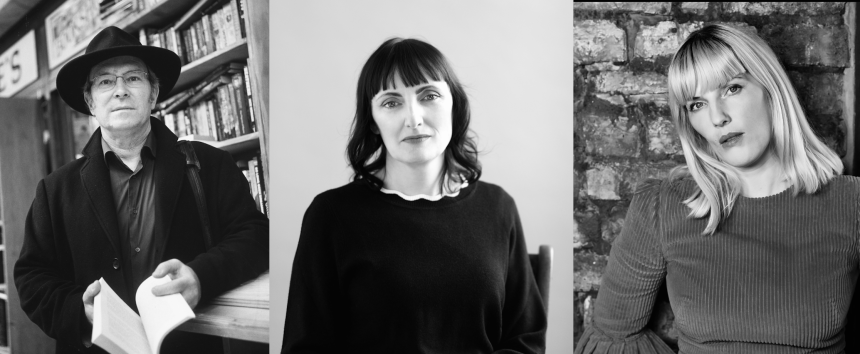 16 March: Spotlight on the Irish Short Story
Sinéad Gleeson, Mike McCormack & Wendy Erskine
Premiering 16 March at 6pm (IST) on our YouTube Channel!
As we approach St Patrick's Day, we are delighted to announce a very special event focusing on the Irish short story. Martin Doyle, Books Editor at The Irish Times, interviews writers Sinéad Gleeson, Wendy Erskine and Mike McCormack and together they explore the flexibility of the genre and the role that the short story and anthologies play in their creative and reading lives. Sinéad's new anthology of 100 Irish short stories, The Art of the Glimpse, is discussed and celebrated. We look forward to many translations of this important book and understand that Brazilian Portuguese and Chinese translations are likely in the next few years.

Watch the conversation on our new YouTube Channel, from 6 p.m. on 16 March. A link to watch will be posted up on our social media channels as well as emailed out to our newsletter list on the day. We look forward to having you join us!
17 March: Mo Bhealach Féin by Seosamh Mac Grianna
Talking Translations Podcast with Damien Ó Dónaill
and Micheál Ó hAodha

Listen from 17 March at 10am (IST) here and on all major podcast platforms.
Literature Ireland's next podcast episode is our first to focus on Irish-language writing. We have a reading in Irish by journalist Damien Ó Dónaill of Mo Bhealach Féin by Donegal writer, Seosamh Mac Grianna. The English translation is read by Micheál Ó hAodha, whose translation of this memoir, This Road of Mine, was recently published by the Lilliput Press.
This episode, along with our back catalogue of readings and translations, are available here on our website and on Spotify, Apple Podcasts, Google Podcasts, and many other platforms.
Lá Fhéile Pádraig faoi mhaise daoibh go léir!
Happy St Patrick's Day,
Sinéad Mac Aodha and the Literature Ireland team
Posted to on 15 Mar 2021.