Ireland at the London Book Fair 2023
Irish publishing will be represented from 18–20 April, 2023 at the London Book Fair! The Irish national stand number is 2A101.
The stand exhibitors include:

Alison Hackett, Director
alison.hackett@21cr.ie
21st Century Renaissance is an independent publisher supporting the arts in Ireland by focusing on history, medicine, science, art, education, illustration and poetry — in high quality publications. Inter-disciplinary, iconoclastic, open-minded 21CR books speak to the everyman and everywoman. Books for life.

Micheál Ó Conghaile, CIC International Rights
moccic22@outlook.com
Cló Iar-Chonnacht publishes Irish-language books and Irish traditional music. We offer an extensive range of Irish-language books and traditional albums for sale on our website and our shop in Connemara. Cló Iar-Chonnacht (CIC) was founded in 1985, and since then we have published over 800 books and 250 music albums.
Sinéad Mac Aodha, Director
sinead@literatureireland.com
Lynsey Reed, General Manager
lynsey@literatureireland.com
Isabel Dwyer, Projects and Publications Coordinator
isabel@literatureireland.com
Literature Ireland brings the finest of Irish literature in the best possible literary translations to readers around the world. It does this by awarding translation grants to publishers, by hosting literary translators in Ireland, and by representing Irish writers at international events, book fairs and festivals.

Conor Graham, Publisher
conor.graham@iap.ie
Patrick O'Donoghue, Commissioning Editor
patrick.odonoghue@iap.ie
Merrion Press was established in 2012 as an imprint of Irish Academic Press and has emerged as an exciting list of commercial non-fiction titles for the Irish and international market. It has enjoyed rapid growth over its ten-year history, becoming the fastest growing general imprint in the Irish publishing sector today, specialising in cutting-edge current affairs, investigative true-crime, memoirs, biographies, history, politics, art and photography, amongst other popular areas.

Mariel Deegan, General Manager
mariel.deegan@newisland.ie
New Island celebrates its 30th anniversary in 2022 and has, since its establishment, been a constant of the Irish literary landscape, championing the work of new writers while providing a stable home for more established authors. We publish a broad range of debut, established authors and modern classics, in addition to Irish-interest non-fiction such as memoir and history, and a long-running series of short fiction for emerging adult readers called Open Door.

Ivan O'Brien, Managing Director, Sales
ivan@obrien.ie
The O'Brien Press is Ireland's leading general publisher of both adult and children's books. Our list covers a huge range, including biography, humour, photography, history, art, fiction, politics, cookery, sport, music, memoir, true crime and travel and we are constantly expanding into new and exciting areas.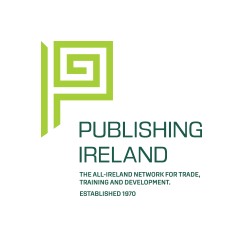 Orla McLoughlin, Manager
orla@publishingireland.com
Established in 1970, Publishing Ireland is a membership organisation representing book publishers from throughout Ireland. Our members are at the heart of our mission and Publishing Ireland's aim is to share expertise, resources and opportunities to foster excellence in Irish publishing.

Ronan Colgan, Publishing Director
ronan@wordwell.ie
The Wordwell Group, established in 1986, is the publisher of History Ireland, Archaeology Ireland and Books Ireland magazines, alongside Wordwell Books and, as of 2019, Eastwood Books. The group has been at the heart of Irish cultural life for more than three decades, publishing in collaboration with the National Museum of Ireland, the National Library of Ireland, the OPW, the Department of Culture, Heritage & the Gaeltacht, TII, the Decade of Centenaries and the National Inventory of Architectural Heritage, together with many of Ireland's finest authors in the fields of history, heritage and archaeology.
Posted to on 27 Mar 2023.