Spotlight on the Irish Short Story: Sinéad Gleeson, Mike McCormack & Wendy Erskine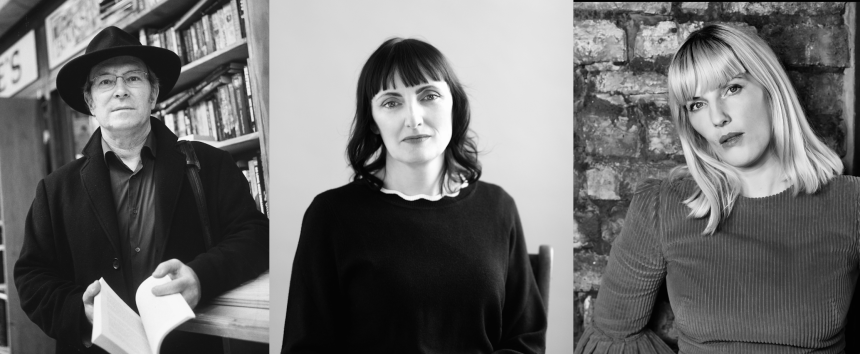 Literature Ireland is looking forward to sharing a wonderful conversation with you this Tuesday evening!
Spotlight on the Irish Short Story with Sinéad Gleeson, Mike McCormack and Wendy Erskine premieres 16 March at 6 p.m. Irish Time. Join us on our YouTube channel!
As we approach St Patrick's Day, we are delighted to announce a very special event focusing on the Irish short story. Martin Doyle, Books Editor at The Irish Times, interviews writers Sinéad Gleeson, Wendy Erskine and Mike McCormack and together they explore the flexibility of the genre and the role that the short story and anthologies play in their creative and reading lives. Sinéad's new anthology of 100 Irish short stories, The Art of the Glimpse, is discussed and celebrated. We look forward to many translations of this important book and understand that Brazilian Portuguese and Chinese translations are likely in the next few years.
Each author also has some great short story reading recommendations at the end! The conversation will remain online for everyone to catch during the week and into the future.
St Patrick's Day Irish Language Podcast Episode: Seosamh Mac Grianna & Micheál Ó hAodha
For St Patrick's Day, we have a special podcast episode which is our first to focus on Irish-language writing. We have a reading in Irish by journalist Damien Ó Dónaill of Mo Bhealach Féin by Donegal writer, Seosamh Mac Grianna. The English translation is read by Micheál Ó hAodha, whose translation of this memoir, This Road of Mine, was recently published by the Lilliput Press.

The podcast will be available on 17 March at 10 a.m., on the Literature Ireland website and on all major podcast platforms.
Posted to on .